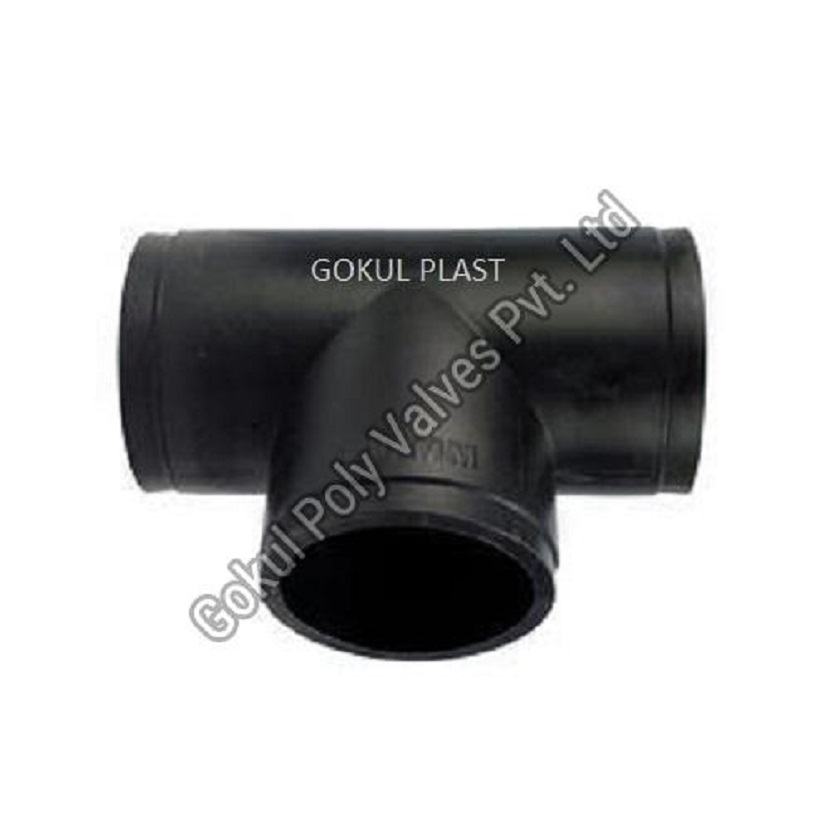 If you know PVC pipe for any length of time, you will know that there are many different types of tees as well. From spigots to barbed inserts, the look and purpose of different types of pipes vary widely. Hdpe Spigot Tee Manufacturers take care of every specification required by the plumbing industry.
What is the HDPE spigot tee used for?
A spigot tee is a type of pipe fitting that is inserted into another pipe fitting. The HDPE spigot has three end typically with same outer diameter as the pipe and is usually fitted into another larger-diameter joint called a bell. Together, these two elements form what is commonly known as a bell and spigot. The spigot mouth always fits into the bell end.
The joint is completed by fixing it with a caulking compound or heat to make it watertight. In situations where the spigot tee ends needs to be connected to a bell end of pipe that is very small for it to be inserted into, a reducer bushing is usually used to scale down the size of the spigot end.
Qualities of HDPE spigot tee
Wide applications: you can use the Hdpe Spigot Tees on a wide range of pipes due to its highest quality.
Durable: they are made from a rigid material that ensures that they can withstand high pressure. The rigid material also provides that the pipes can handle harsh climatic conditions.
Rust free: These are corrosion resistant; thus, you don't have to worry about the water having a weird taste due to rust.
Leak tight: these are usually joined using heat-fused joints, which results in a homogenous, monolithic system. These joints are very strong, which eliminates the risks of leakages.
Optimum flow rates: these have high resistance to biological build-up. This ensures that the liquid inside flows optimally.
Reduced cost of installation: the tees are flexible; thus, you can easily bend them. For example, the manufacturers say that the pipes have a bending radius that is 20-25 times the outside diameter of the pipe. This flexibility means that you require fewer fittings which save you the installation costs.
Easy to carry and lightweight
The HDPE spigot tees are also lightweight, which further saves you money on installation. Since the joints are wholly restrained, you don\'t have to undertake thrust blocking—this aids in reducing the cost of installation.
Things to consider while choosing a Best Hdpe Spigot Tee Manufacturers in India
The suppliers and Hdpe Spigot Tee Manufacturers should understand the market deeply and be connected to the industry. This enables them to pitch better products.
These spigot tees are majorly used in various industries. Look for a supplier who is connected with the development, production, research.
The supplier should handle bulk orders and experience doing the same.
The supplier should understand your expectations, and demands with little explanation.
Also check for competitive prices among other manufacturers while selecting the best supplier.
Other important points to consider is the quality of the material used to make HDPE spigot tees,
Timely delivery of the products throughout the nation and
Discount offers provided by the supplier.