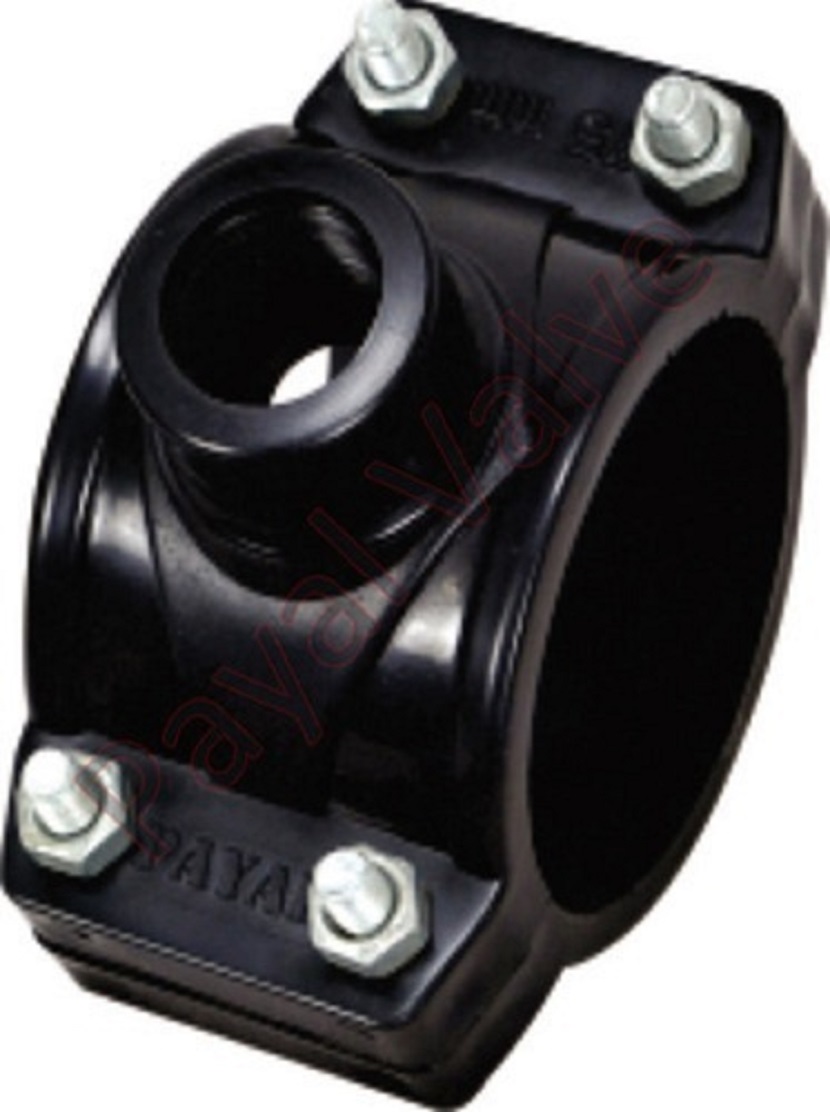 HDPE Saddle from HDPE Service Saddle Manufacturer is a robust, high-quality material that your water company utilises for its lines. High-density polyethene piping provides higher chemical resistance and rust, as well as longer service life and leak-free connections, thanks to the fused joint mechanisms that are included in this piping system. Some water utilities, on the other hand, are hesitant to invest in this high-performing material, owing to problems that can develop during the fusion process.
Resistance to Corrosion
HDPE (high-density polyethene) Saddles are effective for large-scale liquid transfer if they can withstand a lot of pressure and are resistant to corrosion due to their thermoplastic high quality. HDPE Saddles, unlike traditional metallic Saddle fittings, do not rust, corrode, or decay. HDPE Saddles are also resistant to organic development, which means they won't corrode or foul, saving you money.
Long-term Service Life
Furthermore, greater plastic Saddles have a longer lifetime than steel Saddles, which only last 20 to 50 years. Polyethene Saddles and connectors have serviceability of 50 to 100 years, depending on design, installation, and usage.
Resistance to Fatigue
HDPE Saddles are flexible and adaptable, not rigid. This means they have a high fatigue resistance. PE100 polypropylene Saddles are built and pressure-rated to handle the usual old and repeated surges that are common in water transmission.
Joints That Don't Leak
Mechanical type couplings or a bell and spigot are used to join traditional metallic piping systems. Specific leakage elements that waste precious resources are included. In the interim, thermal fusion can be used to link HDPE piping systems. Warmth fusion is the process of heating two HDPE Saddle surfaces to a specific temperature and then allowing the PE Saddle to cool, resulting in monolithic, permanent, and leak-free Saddle junctions.
Environmentally Friendly Option
HDPE Saddle fittings are well-known for having a low environmental impact. HDPE Saddles, for example, need far less energy to manufacture than their non-plastic counterparts. Because HDPE Saddle is lightweight, it is less expensive to transport than metallic Saddles. Furthermore, during the manufacturing or welding of HDPE Saddles, no harmful levels of toxins are released into the air.
Flow Characteristics are Excellent
A smaller PE Saddle can transport a comparable volumetric efficiency at the very same pressure since polyethene is finer than steel, cast iron, ductile iron, or cement. At high flow, it has reduced drag and a decreased inclination for turbulence. Its strong chemical resistance and "non-stick" surface work together to virtually reduce scaling and pitting while preserving the Saddle's high-quality standard qualities.
Installation Costs are Lower
Trenchless technology's preferred material. Directional boring, ploughing, footbridges, Saddle breaking, and slip lining are all examples of applications. Because of the flexibility of the Saddle, there are fewer fittings. A bending radius of 20 to 25 times the Saddle's outside diameter is permissible. Transportation and installation equipment is less heavy than with metallic materials.
Heat fusion is commonly used to link polyethene Saddles. Butt, plug, sidewall fusion, and specializes in the field combine to create a junction that is nearly leak-free and as robust as the Saddle itself. When compared to alternative materials, this unique joining approach results in significant cost savings from HDPE Service Saddle.