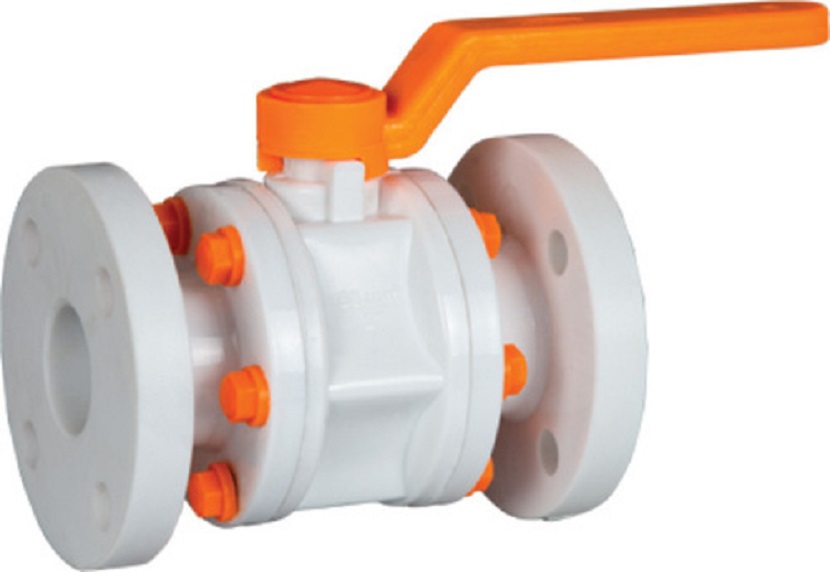 Ball valves are such a thing that can be adjusted for high pressure, high temperatures, and moderate high-level volumes. It is quite impossible to believe that such a simple thing can accomplish so many tasks! But if you closely observe it, you will get to know about its effectiveness and efficiency.
The ball valve is a quarter-turn device composed of a ball and valve body. It has a port for the direct flowing of fluids. The set of seats create a blockage for the closed position of the ball. The level handle turns it on to control the flow of liquids in a pipe system. For their simplicity in design, ball valves serve our purpose with easy repairing features and durability over the years.
PP Ball Valve is made with Polypropylene designed for industrial usage. It is the advanced version of traditional ball valves. It can regulate the flow of non-viscous and viscous fluids. The valves are made with graded materials of different dimensions, different sizes, and unique finishes. Because of their long life and high performance, these ball valves are great to work in the sugar, paper, fertilizer, nuclear, chemical plants, petroleum industries, and refineries.
Here you will know about different types of PP Ball Valves.
Flange-End Ball Valve:
PP Ball Valve Manufacturers make it with different specifications and compliance with industrial rules. It is very economical and chemically resistant compared with solid metallic valves.
It is a much better option after evaluation of C.I. or G.I. valves. It has lightweight which makes it more flexible for proper handling.
Screwed-End Ball Valve:
This PP Screwed-End valve is useful for many evolving industries as it can control the flow of various liquids and gases. It has a screwed lock at its very end as safe operation is more preferrable.
Features:
PP Ball Valves are utilised for liquid flow, water flow for domestic, industrial, and other hose fittings.
These valves are made with standard UPVC materials. The main clients need these kinds of valves as they test them with quality parameters.
For the discussion of its features, we must observe high strength as a primary feature. Next, we can see its excellent working in bearing the high pressure. It has a high sealed capacity as it is leakage-proof. It is quite easy to dismantle and install. It has high durability as certain resistance is offered against corrosion. It is prominent with its accurate dimension.
Applications:
When we talk about such things, we must show their applications in a broader range. As you know all of its features are supportive for any industry, it is suitable for the petrochemical industry, oil refineries, domestic water supply, municipal water pipes, etc. Moreover, its extended usage you have hardly realized as you are yet to know that it is well suitable for irrigation, gas industry, power plants, pharmaceutical industry, and sugar plants.
Owing to its expertise, it is manufactured on a large scale for more industrial operations in a smooth manner. It is available in an affordable range and for this, it gets the industrial preference